Tue 22 Mar 2016
Posted by boz under
Ancient
,
Coins
,
History
Comments Off

on Ancient Thessaly, Trajan, Constantine the Great ancient coins
Some "new" ancient coins for the collection.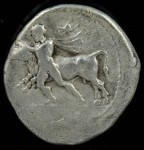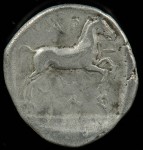 The Greek coin from Thessaly (400-380 B.C.) is depicting ancient religious games, where the young men of Thessaly participated in bull jumping and bull wrestling. Participants would jump from a horse, naked save a chlamys and cap, to bring a bull down to the ground. The obverse shows a wrestler bringing down a bull, and the reverse shows the horse running free after the leap was made.
---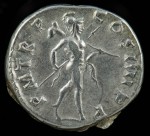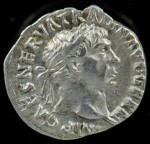 Next is a coin depicting Trajan (101-102 A.D.), regarded as one of Rome's greatest emperors. Trajan was responsible for the annexation of Dacia, the invasion of Arabia, and an extensive and lavish building program across the empire. Under Trajan, Rome reached it's greatest extent.
---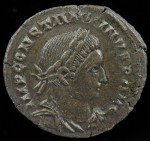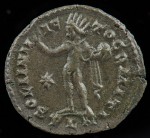 Finally, a coin of Constantine the Great (312-313 A.D.). Constantine is most famous for leading the Empire to Christianity. Before the battle of Milvian Bridge, he saw "In Hoc Signo Victor Eris" (By this sign you shall conquer) on the sun around Chi Rho. With the symbol of Christ on his army's shields, he was victorious. He moved the capital to Constantinople. The Latin word comii, during imperial times, indicated a minister of the emperor. Even the two consuls were called "comiles". The reverse legend on the coin therefore reads: "to the unconquered Sun, minister (of Constantine).