Lisa Randall at Smithsonian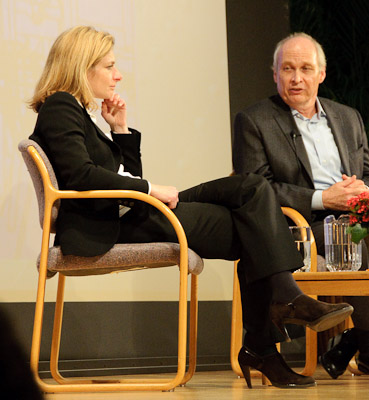 On Friday (April 24, 2009) I went to see Physicist Lisa Randall receive the Benjamin Franklin Creativity Laureate Award from The Smithsonian Associates and the Creativity Foundation. Professor Randall discussed the role of creativity in her life and work with University of Chicago professor Michael Turner. The talk was in the Baird Auditorium of the National Museum of Natural History – nice venue!
After the talk I was able to get Prof. Randall to sign my copy of her book, "Warped Passages: Unraveling the Mysteries of the Universe's Hidden Dimensions". Great book!
From the press release:
Randall is best known for her work involving extra dimensions of space, or "warped" geometries, and her suggestion that could explain the relative weakness of gravity and that we may live in a world with an infinite extra dimension—possibly even in a three-dimensional sinkhole in a higher-dimensional universe. This has resulted in her being one of the most-cited theoretical physicists in the world. Time magazine included her in its 2007 list of the 100 most influential people, and Newsweek cited Randall as "one of the most promising theoretical physicists of her generation." Her book "Warped Passages" was included in the New York Times' list of the 100 most notable books of 2005.

Randall is a professor of physics at Harvard University and is tenured at Princeton and MIT. She has served on the editorial boards of several major journals and is a member of the National Academy of Sciences and the American Academy of Arts and Sciences.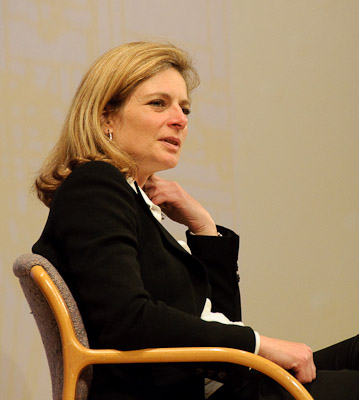 [/caption]