Wed 23 Mar 2011
A couple of weekends ago Preston and I spent a nice Saturday (March 12) at the Natural History Museum, in Washington, DC. This was the first time I had been since the new "Hall of Human Origins" was opened, and we spent a good bit of time in there. Preston loved all the skeletons/skulls. And of course, he loved the dinosaur exhibits – which hadn't changed much since last time we were there (~2 years ago). He kept going from exhibit to exhibit: "what is this one? And this one?…" until it felt like I had read every caption in the museum. But he was very happy. Naturally, we had to stop and watch every video/movie presented in the various exhibits.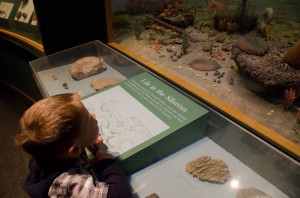 I did like the Hall of Human Origins; they have a neat entrance tunnel that portrays in a repeating video-mural the evolution of Homo Sapiens from earlier hominids. And the models of the various species of hominids are very life-like. I especially liked seeing a model of Lucy (Australopithecus afarensis) as I had only previously seen (castings) of the (partial) skeleton. And I swear I've seen some specimens of Homo neanderthalensis walking among us; that model was particularly enlightening. Pictures of both are below.
This museum isn't as hands-on as, say, the Baltimore Science Museum, but it still has enough to keep the interest of a 4-year old for most of a Saturday! Afterward we had a bite to eat at the restaurant out by the (temporary during winter) skating rink in the Sculpture gardens. Great way to end the day!
Click any of the images for a larger-size and slideshow. Enjoy!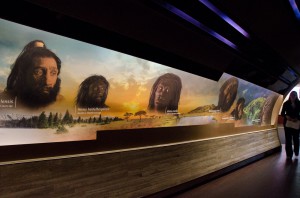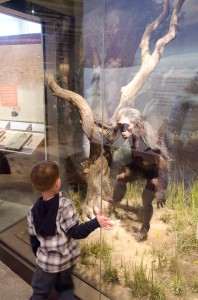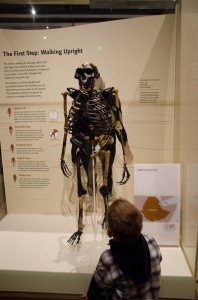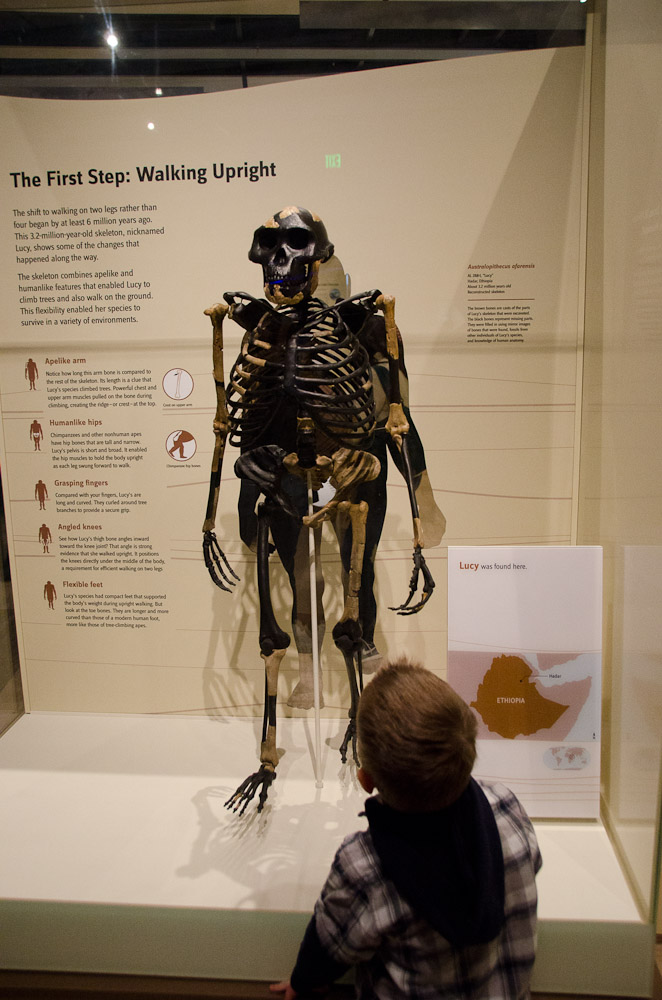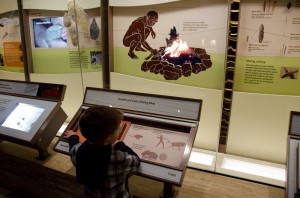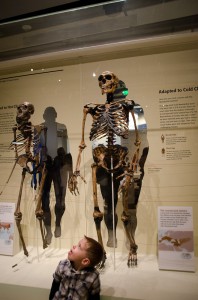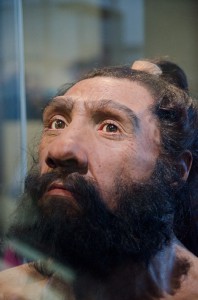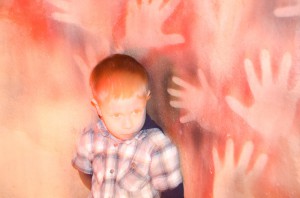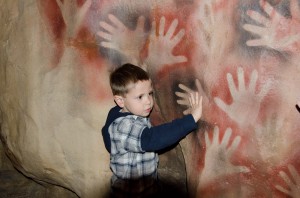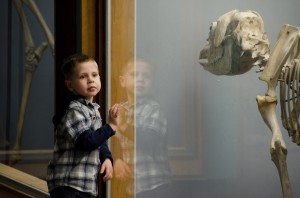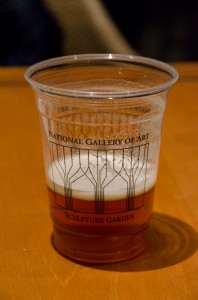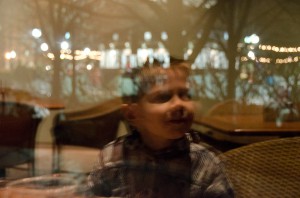 2 Responses to "A Day at the Natural History Museum"
Eric Boz Says:
May 15th, 2011 at 8:08 am

Hey where is the exhibit with the Hobbit in it! Really they found a hobbit! Awesome!

boz Says:
May 16th, 2011 at 11:11 pm

I didn't see the exhibit with Flores hobbits "Homo floresiensis" but the Smithsonian does have a good bit of info online. Next time we go to the Museum we'll look for a hobbit. :)